Welcome, adventurers, to Fantasy Soapworks - your trusted outpost for all things magical in bath time!
Here, we believe that self-care isn't just about HP regeneration, it's about levelling up your daily routine with an infusion of your favorite fandoms.

Jessica began her journey as a serial hobbyist, before leveling up to become the Sorceress of Soap. With a keen eye for detail and a heart filled with all things fantastical, Jessica crafts bath products inspired by epic worlds and legendary creatures.

Imagine equipping our Dragon's Breath soap, designed with dragon claws wrapping around it, almost as if it's a legendary item you've just looted. Or, immersing yourself in a warm bath with our Mermaid bath bomb, a perfect potion for banishing the day's stress with its refreshing scent and biodegradable glitter.
Our products are handcrafted in small batches, ensuring high-quality loot every time. We meticulously select ingredients for their beneficial properties and rigorously test our products, because we believe even potions need quality assurance!

In our quest, we're committed to sustainable practices. Our shrink film is a 100% biodegradable magic barrier, and our plastic jars can be magically transformed into something new through reuse or recycling. We balance our commitment to providing potent elixirs with our duty to protect the realm we inhabit.

We strive to make every adventurer feel understood, confident, and a part of the epic saga we're weaving. We want you to feel the thrill of a boss battle victory, the magic of uncovering a hidden quest, and the joy of finding a community that 'gets' you.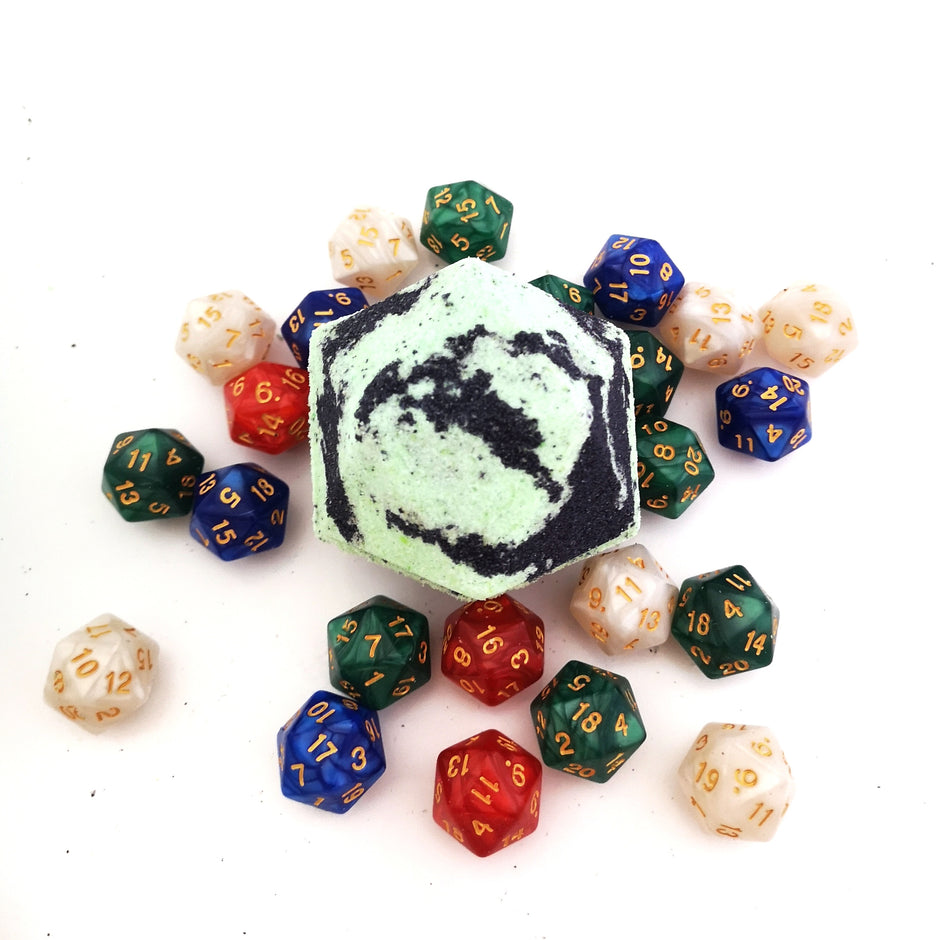 Whether you're shopping for individual items, gift sets, or even wholesale for your guild or game store, we're here to enchant your everyday life. Fancy a custom order? Consider it a side quest - we're thrilled to craft something unique just for you!

Fantasy Soapworks is a proud member of the Handcrafted Bath & Body Guild, akin to being part of a prestigious adventurers' guild. Adhering to the stringent Health Canada compliance requirements, we continuously seek knowledge and new skills to improve our products and business strategy, and pass on the benefits of our guild's ingredient discounts to you, our fellow adventurers.

So, ready your dice, fellow geeks, and step into a world where fantasy becomes reality - one bath at a time!